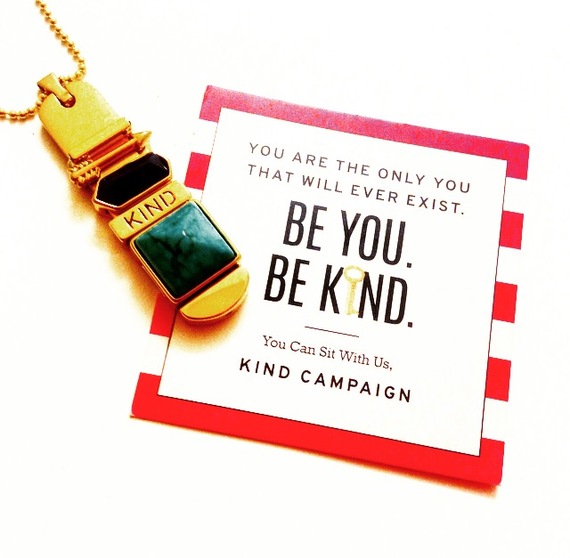 In February 2009, while attending Pepperdine University, Lauren Parsekian (whom you may recognize on the red carpet alongside her husband, Breaking Bad's Aaron Paul) and Molly Thompson, both affected by female bullying, decided to create a documentary and non-profit that would ultimately change the lives of hundreds of thousands of people across America. Their non profit, the Kind Campaign, is an international movement designed to bring awareness to the negative effects of bullying among girls.
Truth be told, Mean Girls isn't simply a title from a popular movie, they exist, and in real life, they're anything but funny.
Which is why Lauren and Molly have teamed up with Keep Collective, the customizable jewelry brand, to design two new bracelets — the You Can Sit With Us Bar and the Kind Bar in order to promote kindness.
"Every girl and woman has a story and KEEP collective and Kind campaign share a similar mission that we want to give girls and women the tools to share their story and share that message in a positive way that deeply impacts their friends, family, and community.
You Can Sit With Us is a message that we launched last year that went viral and is a mantra for Kind Campaign and our mission because it showcases that including women and supporting others is not only the right thing to do but the cool thing to do. It truly embodies what Kind Campaign is all about, and we love that someone can wear the message every single day and spread the message of inclusivity and kindness," Molly told me.
"We are so excited about the Kind Bar because it shares a really simple and powerful message and that is to "be kind." And it's serves as a great reminder that by doing a random act of kindness or by reaching out and apologizing to someone from your past or saying kind words to a stranger, you can truly change the world." Lauren said.
So practice kindness. Practice giving. And by all means, let people sit with you. I promise it will be worth it…
Shop for a cause here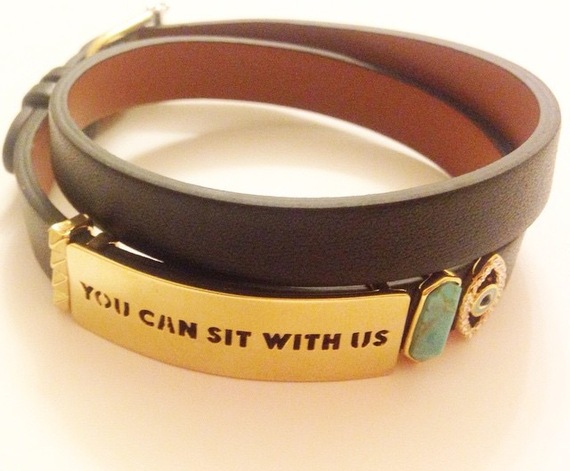 By Zoey Gulmi